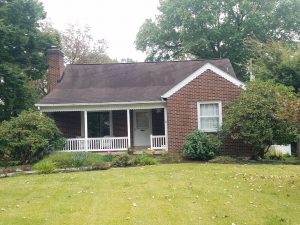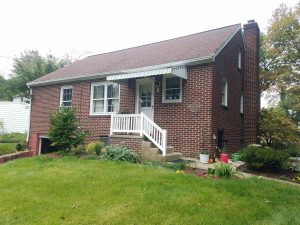 PUBLIC AUCTION 
                     Valuable REAL ESTATE and Personal Property
Bloomingdale/Roseville Road Area
Immaculate Brick Rancher on .45 Acre Lot
2 BEDROOM – 1 BATH – FULL DRY BASEMENT w/ GARAGE
ANTIQUES – COLLECTIBLES – COINS
 GUNS- WINCHESTER, REMINGTON, SMITH & WESSON, CROSSMAN, DAISY FIREARMS –  AMMUNITION
Stradivari – Wallace Sterling Silver Platter/Bowl
 PEDDLE TRACTORS – FURNITURE – TOOLS – ROCKY SPRINGS ITEMS
– 6 SHOWCASES OF SMALLS
Monday, May 17, 2021
 Personal Property – 4:00 p.m.
Real Estate 6:30 p.m.
1994 Park Plaza, Lancaster, PA 17601 Between Lititz Pike (Rt.501) Oregon Pike (Rt. 272) off East Roseville Road, Manheim Twp. Lancaster County, PA
Auction held under large tent with lights.
Food available for purchase.
Solid Brick Rancher built in 1950 on a nice .45 acre lot.  Having 1040 Sq. ft. L.S., Kitchen w/ new Stove & Microwave (just install.); Dining Area & Corner Cabinet w/ Pict. Window; Living Rm. w/ Fireplace, Pict. Window; Adj. Stairs to Full Attic; 2 Bdrms., Full Bath, Full Basemt. w/ Family Rm. & Lg. Laundry.  Access to 12'x 32' Garage w/ New Electric Door Opener.  Elect. 1st Floor: Hot Water Heat & Basemt. w/ Elect. Baseboard Heat. Front Porch w/ Roof. Deep Back Yard; Long Driveway; Home has Plaster Walls, Oak Floors, Carpeted Day Light Basemt., 200 AMP Elect.; Public Utilities w/ Gas Available.  Beautifully Landscaped w/ Cobblestone type Curved Walk.  Move in Condition.  Quiet Centrally Located Neighborhood, Minutes to Schools & Public Venues.  For Inspection by Appointment and R.E. Portfolio with Exten. Details, Please Contact Al Reist, Auct. 717-951-5088 or 717-569-2409. Note: This is nearly an Absolute Sale.  Low Reserve.  Mr. and Mrs. Brookmyer are downsizing and are willing to part with this fine home. School Tax $2,644.89, County Tax $825.85.
Centrally Located to Shopping, Churches, and Manheim Township Schools – Elementary, Landis Run 5th & 6th Grade, Middle School, and High School.  Just one block off of East Roseville Road, between Oregon Pike (Rt. 272) and Lititz Pike (Rt. 501).
REAL ESTATE Terms: 10% down sale day, balance & settlement in 45 days. Subject to confirmation.
PERSONAL PROPERTY
 PERSONAL PROPERTY: Stradivari – Wallace Sterling Silver Platter/Bowl;  Mid-Century Style Dining Room Set (8 pc.) made by Laminated Veneers Corp., by Walter Wabash; Wicker Fern Planters, Mahog. China Closet, End Tables; Nice D.R. Oriental Rug, Full Size Pool Table (no legs), Gas Fireplace w/ Oak Frame & Base. ANTIQUES: Mid-Cent. String Globe Light; Art Metal Shadow Box w/ Clock; Sm. Blanket Chest; Leaded Glass Window; C.I. Kettles; Moravian Star; Old Wood Boxes; Lead Weight; Cigar Molds; Spring Scales; Old G.E. Fans; Tins; Blue, Red & Gr. Agate Items; Art Glass Depression Shades; Canes; 1953 PA Lic. Plate; Ceramic Christmas Tree; Adams Eng. Cream Pitcher w/ Dickens illst.; Agate Double Boiler; Ranger Joe Bowl; C.I. Budweiser Horses & Wagon; Military Medals; Flour Bags; Sewing Basket w/ Contents; PA. Hanging Scales; Moosehead Lager Sign; Eastman Kodak Camera; Lehigh Dairy Box; Baskets, Spindle Cradle; ROCKY SPRINGS: Memorabilia, Posters, Tickets; HUMMELS & W. Goeble Figurines #56 A & B, #352 (1964); Cookie Jars; Bakelite Light Green Salt, Pepper, Sugar & Flour Canisters; 2 Man Saw; Hay Hooks; Old Hand Tools; Westerware Plates; Royal Doulton Bunnykin Set; Old C.I. Tub B & Claw Feet; 8 pc. Bakelite Vanity Set; Mod. & Old Books; Nativity Set; Desert Water Bag; Old Chevy Hub Caps; Canning Jars; PEDDLE TRACTORS: John Deere w/ Cart; Murray 2 Ton Tac; Lawn & Garden Tools; Shelving; Ladders; Quates;
GUNS: Winchester Mod. 1895-35 WCF; Remington Mod. 660-308 Winch.; Smith & Wesson Mod. 1917-45 Auto; Winchester Mod. 1400 MK 11-12 Gauge; Remingtons: Mod. 31-12 ga.; Mod. 241-22 LR; Mod. 66 Nylon Brown; Mod. 34 NRA Target 22 LR; Remington 22-47; French Unique Mod. 7.65 mm (32 Auto); Crossman 760.177 Cal. Pellet; 2 Bayonets; Winchester Wood Box; Boxes of Winch., Remington & Federal Boxes of 12 ga. Shells; Winch. 20 gauge Shells; Remington: Nitro Mags, 32 Automt., & 270 130 gr.; Winch. 50 Cent. Fire Revolv., 38 Spec.; Daisy BBs; Western Center Fire Cartridges; 22 Hollow Pts; Bismuth Long Range Mag. Load, 22 Shorts; Bayonets; Daisey Pellet Air Pistol Just Added
COINS: Silver & Currency, Cents through Dollars.  SILVER: Morgan & Peace Dollars; Kennedy Halves; Standing Liberty & Washington Quarters; Mercury & Roosevelt Dimes; 1869 Nickel, 3 Cent Piece; 1806 half Cent; 1904 Indian Head Cent; 1939 Golden Gate Expo Int'l Token; Paper Money; Consecutive Silver Certs & Reserve Notes; Nice $2 Bill; 1863 Confederate $50 Note; Proof Sets & Rolls;
Jewelry: Costume & Military Medals, etc.
**Coins, Guns and Ammo will be returned to auction location day of sale** 
PERSONAL PROPERTY TERMS: All personal property items sold as-is.  Pay in full sale day.  Cash or good Check.  No out of state checks. Credit Cards Accepted with a 3% Fee.
 Auction For:  Mr. and Mrs. Keith Brookmyer
Auction Conducted by: Reist Auctioneers LLC, Al Reist, Auctioneer License Information: AU-1637-L
   WATCH FOR UPDATES!
                                       Click to view  Coin & Currency Catalog             
ALL TERMS AND CONDITIONS AND OTHER ANNOUNCEMENTS MADE THE DAY OF THE AUCTION ARE BINDING AND TAKE PRECEDENCE OVER ANY INFORMATION FOUND HEREIN.  ALL ITEMS SOLD AS IS. NOT RESPONSIBLE FOR ERRORS OR OMISSIONS IN PRINTED MATERIALS. NO LIABILITY FOR ACCURACY OR ERRORS ASSUMED BY AUCTIONEER.